An effective air filter stops any microscopic airborne contaminants (such as pollen, dust and asphalt particles) being sucked in by the engine. The quality of the purified air is crucial for the engine to operate properly; pure clean air promotes engine performance, increases torque, and aids fuel consumption. Air Contamination can also increase damage piston rings, bushings and cylinders.
WHAT DISTINGUISHES WIX FILTERS?
Flame-retardant filter medium
All WIX Filters filter media are in line with the F1 or S1 flammability class, which means they do not let fire spread, instead they cause flames to self-extinguish. They protect passengers from fire in the event of the air-supply system's sucking in, e.g. ignition source.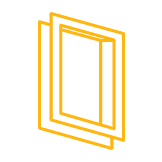 Durable and airtight filter seals
For the production of seals, we use a polyurethane mixture which is distinguished by its unique elasticity and resistance to compress at extremely high temperatures. Even in such operating conditions, WIX filters remain airtight.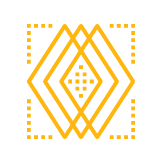 Pleats stabilised by ribs
Adjacent Wix Filters air-filter pleats do not stick to each other, because they are stabilised by special ribs. Due to their even distribution, filtration takes place over the entire surface of the medium, maximising cleaning efficiency.
Modern filter media
Based on cellulose fibres or synthetic fibres, the modern filter media used in WIX Filters air filters ensure 99.9% filtration efficiency for particles of just a few microns in size. The media selected for each filter depends on and is matched to the criteria set out by the vehicle manufacturers.
The quality of WIX Filters filters results from our competence as a supplier of original equipment
Our many years of experience in the production of filters fitted as original equipment translates into the quality of WIX filters. We cooperate with the following leading automotive companies for which we design and produce original filters: Mercedes‑Benz, Volkswagen, Jaguar, Rolls‑Royce, Renault, Volvo and Tesla.
Synthetic non-woven panel filters
Synthetic non-wovens have very-good filtration properties. Their absorbency is higher than that of cellulose, but they are less rigid. Therefore, the problem of rigidity is solved by mounting the filter medium in a plastic frame formed through injection. A special mesh protecting against damage during operation is an additional reinforcement. Thanks to this solution, the filter will not deform in difficult operating conditions, ensuring the proper protection of the engine.
Panel filters with cellulose blotting paper
These filters are favoured in most of today's models of passenger car and light commercial vehicle, due to their varied size and shape great care must be taken to ensure each filter can stand the pressure its subjected to under normal driving conditions, to ensure integrity of each filter in selected filters, please stabilisers or a metal retaining mesh is used to strengthen the filter.
Round filters
These filters can have the shape of a ring, an oval or a cylinder. However, in today's passenger cars, the space allocated for the air-intake system is greatly reduced. Therefore, large round filters with a complex construction are intended mainly for high-capacity premium cars. Also, they are used very rarely by car manufacturers.