The cabin filter purifies the air before it enters the cabin. WIX filters stop the pollutants found in the air. This provides comfort to passengers whilst protecting against hay fever, eye irritation and ensure the driver can maintain a high level of concentration. The cabin filter equipped with the Microban system is the optimum solution even for people with pollen allergies.
WHAT DISTINGUISHES WIX CABIN FILTERS?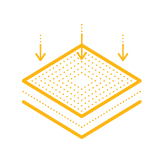 High filtration efficiency
Thanks to properly selected filter media, WIX Filters filters can stop particles as small as 1 micron, 70 times smaller than the thickness of human hair. This ensures that most pollutants are trapped in the cabin filter.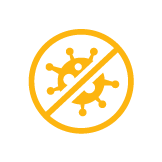 Innovative antibacterial protection
The Microban antibacterial system effectively removes bacteria and allergens which are harmful to our health. It is an odourless and non-toxic coating applied to the filter medium, which effectively stops pollutants and ensures clean air in the passenger cabin.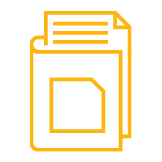 Installation instructions
An illustrated manual is attached to each cabin filter to facilitate installation as much as possible.
All manuals are available on our website in the Support section.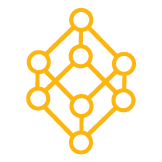 The role of activated carbon
It is the activated carbon which binds harmful gaseous particles, so that the passenger cabin is free from unpleasant odours. It is possible to buy an activated-carbon filter for most car models. The amount of carbon used in a given filter is selected to allow the filter to effectively purify the air from harmful volatile organic compounds for a long period of time.
The quality of WIX Filters filters results from our competence as a supplier of original equipment.
The high quality of WIX Filters products results from the broad expertise of MANN+HUMMEL – our company and the leading supplier of original filters for the largest car manufacturers in the world. MANN+HUMMEL is the world leader in filtration technology.​
Standard filters
Particles as small as a few microns are filtered by means of attracting pollutants by electrostatically charged fibres. Synthetic fibres are not very hygroscopic, which means water does not cause cabin filters to deform. The filtration barrier in the cabin filters is made of fully synthetic non-woven fabric.
Activated carbon filters
The advantage of activated carbon filters is that they trap not only solid particles, but also harmful gases such as sulphur dioxide, nitrogen dioxide, carbon monoxide, and ozone. Through adsorption, activated carbon adsorbs unpleasant odours, preventing them from entering the cabin from the outside.