ADDITIONAL PROTECTION IN THE VEHICLE'S CABIN, THANKS TO THE INNOVATIVE
MICROBAN TECHNOLOGY!
All WIX Filters clean the air flowing into the passenger cabin from solid particles (dust, soot, pollen). Moreover, all cabin filters are equipped with MICROBAN technology as standard, which protects vehicle users by reducing allergens and preventing the growth of bacteria and moulds on the filter.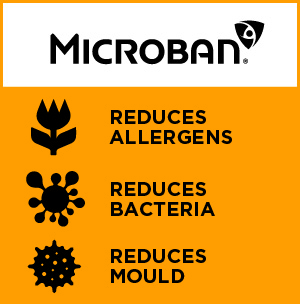 Additional passenger protection, thanks to the innovative MICROBAN technology!
EFFICIENCY CONFIRMED BY LABORATORY TESTS
The effectiveness of the cabin filters from WIX Filters based on the MICROBAN technology has been confirmed during objective tests carried out at the Institute for Materials Testing (MPA) in Bremen, Germany. The tests were performed in accordance with the international standards ISO 846 and JIS L1902. The MICROBAN technology remains active throughout the recommended lifetime of the cabin filter.
THE MICROBAN TECHNOLOGY IS A COATING VISIBLE UNDER THE MICROSCOPE
The coating formed of microparticles becomes visible in laboratory conditions, and it is permanently bonded to the surface of each WIX cabin filter, during the production process.
HOW THE MICROBAN TECHNOLOGY WORKS
The innovative microparticle coating attracts both gram-positive and gram-negative microorganisms to each other, and then damages their cell walls. This disrupts the mechanism of maintaining the ionic balance of the harmful cells and leads to the inhibition of metabolism and death of the microbial cells.
COMFORT IN TRAVEL
The MICROBAN technology ensures an adequate comfort of travel, as it protects against sneezing, eye irritation, or nasal congestion - i.e. the allergic reactions that are categorised as the third most common chronic diseases in the world, according to the WHO.
PREVENTING THE FORMATION OF THE UNPLEASANT SMELL OF MOULD
The MICROBAN technology prevents the formation of mould and fungus on the surface of the filter, which eliminated the unpleasant smell of mould inside the vehicle's cabin.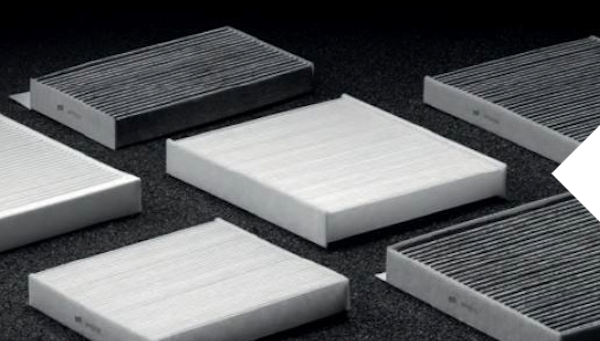 THE MICROBAN TECHNOLOGY – A STANDARD IN CABIN FILTERS FROM WIX FILTERS
The MICROBAN technology is used in all cabin filters manufactured by WIX Filters - both in standard and activated carbon filters! This makes passenger protection even more accessible