WIX Filters has joined the international purchasing groups
WIX Filters automotive filters have been available on the market for over 80 years. An American-made product which has also been available in Europe for almost 20 years. Every year we produce more than 210 million filters, which are used by mechanics from over 80 countries around the world.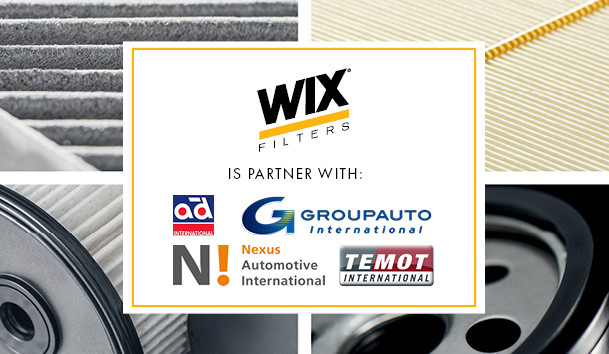 One of the many proofs of the dynamic development of the WIX Filters brand is the fact that it has joined the prestigious circle of brands licensed by the ADI, GAI, NEXUS and TEMOT international groups.
What does joining these purchasing groups mean for the WIX Filters brand in practice? We asked Tomasz Grabias, VP & General Manager MANN+HUMMEL FT Poland, sales and development manager of the WIX Filters brand, to comment on the matter
- "The ADI, GAI, NEXUS and TEMOT purchasing groups give unique development opportunities for both distributors and parts suppliers. In the case of parts suppliers, being a member of the group also provides opportunities for cooperation with new distributors as well as significant marketing support."
The WIX Filters brand joining the mentioned purchasing groups confirms its very strong position on the European market.
- "Only the recognised, selected brands which sell proven and high-quality products can be found among the parts suppliers organised in the largest purchasing groups. I am extremely proud of the fact that the long-term commitment of all our employees has resulted in a strong market position and the trust of hundreds of thousands of mechanics across Europe"