WIX Filters for mechanic - video instructions for cabin filters
Replacing cabin filters can be difficult, especially in new car models. To facilitate the everyday work of every mechanic, we have prepared video instructions for the selected WIX Filters.

All instructions are available on the WIX Filters Europe channel on YouTube.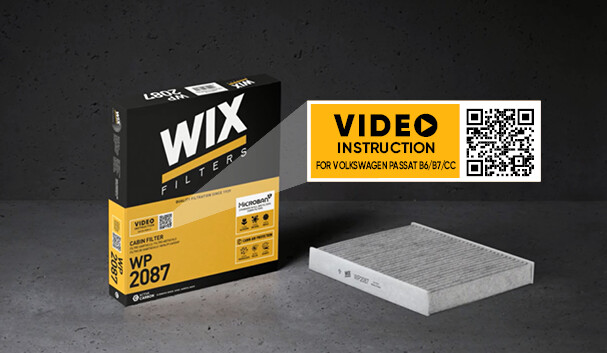 The information, on whether video instructions have been provided for a given filter type, is placed on the individual box containing a given filter. If this information is provided on the cardboard box, just scan the QR code to watch the guidelines. Additionally, after finding the selected cabin filters in the filter catalogue on www.wixeurope.com, you will find a link to the film.
Here is a list of filters for which video instructions have been developed.
We would like to remind you that there are printed installation instructions for a given filter contained in every box with the cabin filter.